sCheck
sCheck is a very useful Windows program for structural engineers to design and check steel beam-columns according to ANSI/AISC 360-10. We understand you have many choices in selecting your structural software, so ask yourself this question: "Why would I pay more for something that is less accurate and more difficult to use?"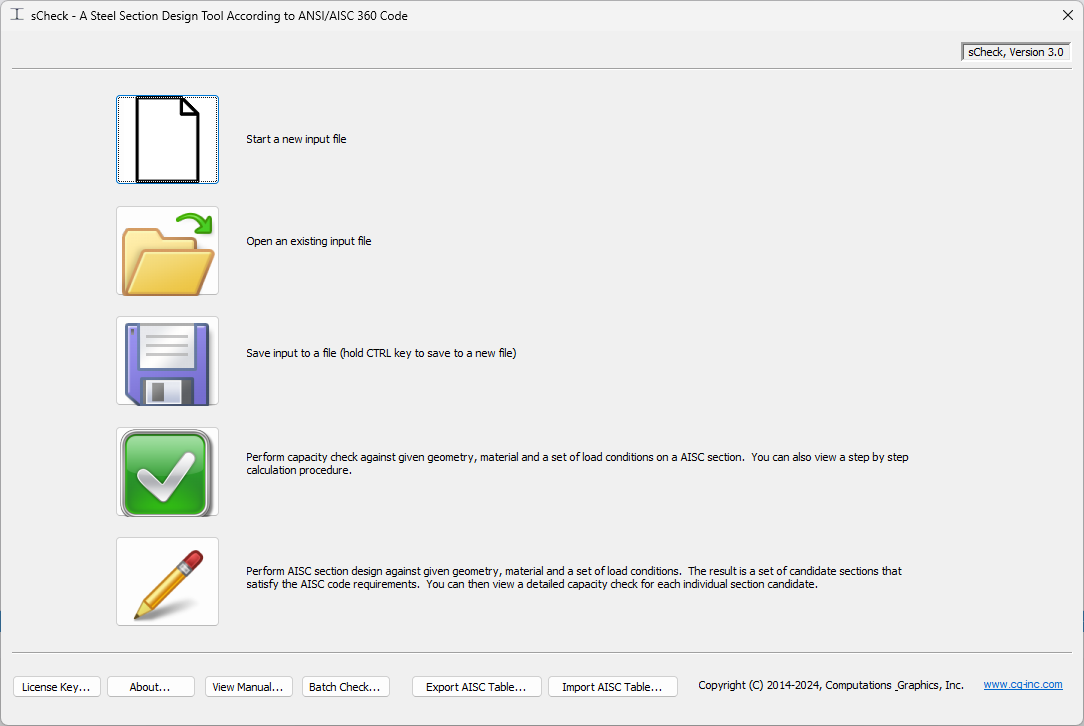 Key Features
ANSI/AISC 360-10 - LRFD.
Check the capacity of any of the standard AISC shapes (W, M, S, HP, C, MC, L, WT, MT, ST, 2L, HSS, PIPE) against a set of load effects.
Design and select optimal standard AISC shapes against a set of load effects.
Consider moment magnification for non-sway condition.
Capability to generate extremely detailed calculation procedures. Click here for an example.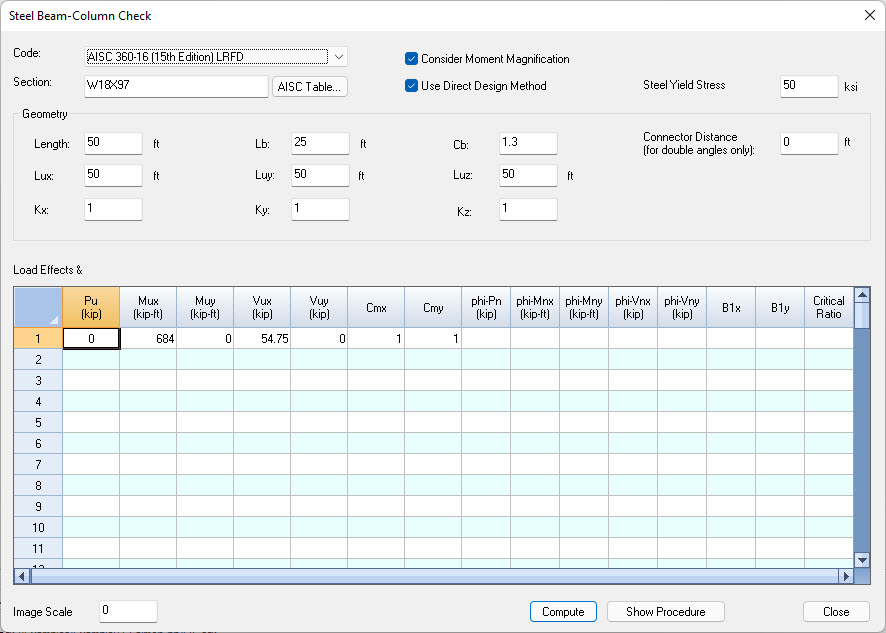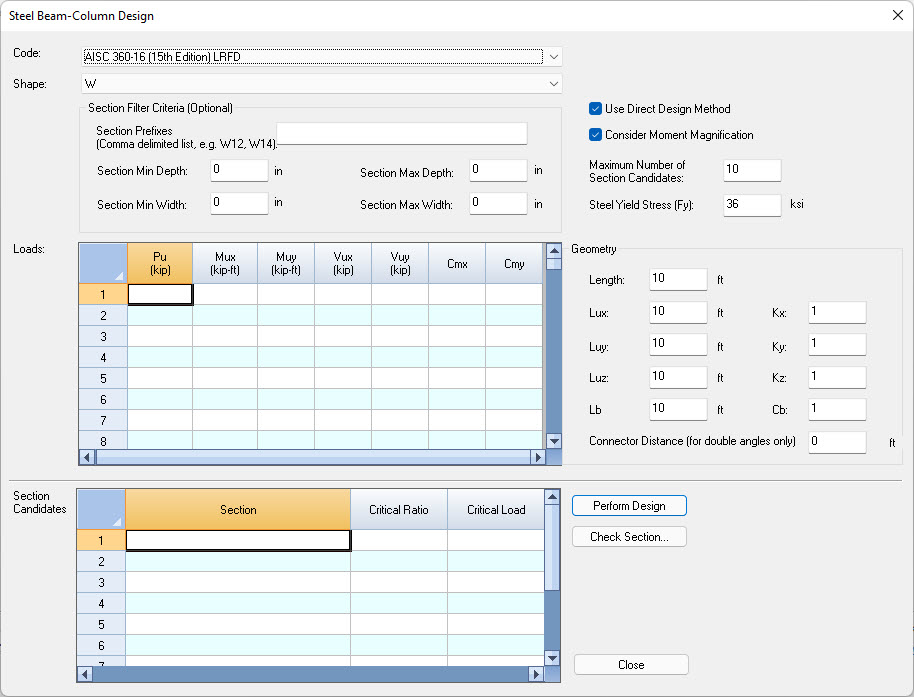 System Requirements
Operating System: Windows 7, 8 and 10
Copyright 2002-2021, Computations & Graphics, Inc. | All Rights Reserved